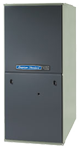 We are looking to reward a homeowner that needs a new furnace but doesn't have the resources to get one. Nominate yourself, a friend or relative and share their story, and we may select their home for a new furnace plus installation. The deadline for entry is December 1, 2019 and the new system will be installed BEFORE Christmas.
To nominate a deserving person or family, simply provide us the following information indicated below and submit using the form provided. The recipient will be chosen at the sole discretion of Sun Services.
Your name and phone number
Nominee's name, phone, home address, mailing address, if different
Type of home (e.g. ranch, condo, etc.)
General age of home
Explain in detail their current heating situation
Explain why you feel this person(s) is deserving of a new furnace
This is our way to give back to our community for your ongoing business and support by supporting those in need in our area.