Honeywell Automatic Home Backup Generators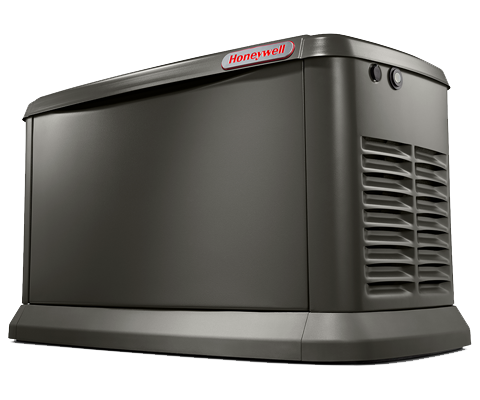 Honeywell Automatic Home Backup Generators can help maintain your comfort and a relatively normal life during power outages by supplying a totally automatic backup power source to your home.
The generator automatically detects a power outage and delivers backup power to your home within seconds. You'll have peace of mind knowing that you're covered – the generator will keep your power running for as long as the power is out – whether that's for two hours or two weeks. A Honeywell generator provides peace of mind during a power outage and automatically protects what matters most to you and your family.
Power outages can happen in the blink of an eye
What causes power outages?
38%
Lightning and other weather: wind, rain, snow, heat, cold and ice
26%
Utility equipment problems and grid overload
12%
Fallen trees or tree growth
8%
Human error: underground digging, cranes, traffic and vandalism
6%
Miscellaneous: mechanical damage, construction and fire
At the very least, we recommend you protect the following areas/services of your home:
Furnace
Air Conditioner
Sump Pump
Lights
Well Pump
Garage Door Opener
Security System
Refrigerator